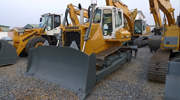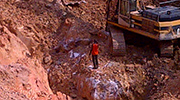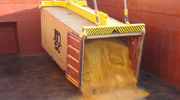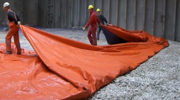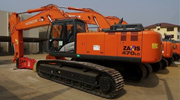 Synergies with partners
Steinbock Minerals Ltd is a member of


Yasheya Ltd.
Steinbock Minerals Ltd relies on the worldwide strategic network and synergies of Hong Kong based Yasheya Ltd. for all of its logistics from mine to customer. In the last 20 years, Yasheya has built up a strong reputation as a worldwide leader in the international transportation of industrial minerals. Services include ocean and container shipping (bulk/break-bulk), coasters, barging, railing, trucking, as well as warehousing and port logistics. Yasheya's highly experienced management team is supported by a state-of-the-art logistics IT software with which it has managed well over 30million tons of industrial minerals since its inception.
Steinbock Poland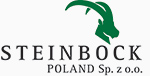 Steinbock Poland Sp. z.o.o. is a back-office type competence center which is run by a group of young dynamic professionals based in Krakow (industrial minerals) and Stettin (logistics). Steinbock Poland supports all production, processing, quality, trading and logistics activities of the group. Furthermore, it is responsible for developing business activities in Eastern Europe.
Komateq
Komateq was founded in 2004 by Steinbock Minerals Ltd and Slovakia based SMZ, a European leader in the mining and processing of magnesite. Since 2013, the company has been fully integrated into the Goldenboat Group and specializes in the trading of refractory products for the cement, glass and steel industries thereby complementing Steinbock's portfolio.
Steinbock Liberia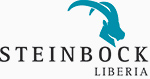 Steinbock Minerals Liberia Ltd. was established in 2012 for the exploration and mining of industrial minerals with a special focus on barite. Some 100,000mt have been mined, processed and exported to date. Effective 2014, all operations were suspended as a result of the Ebola crisis.
C-STAR-Resources .Ltd
C-Star Resources Ltd is the sister company of Steinbock Minerals Ltd specialized in the supply of industrial minerals and was created to offer one of the most sustainable material called Anthracite. C-Star offers the high grade Anthracite to some of the best industries around the world. They supply, wash and grade the Anthracite at a good market value. The high quality Anthracite is sourced from one of their dedicated suppliers, distinctive for its very low Sulphur and Nitrogen content, processed to specific customer requirements and high grade standards. C-Star can process up to 70.000 metric tonnes of anthracite every month.