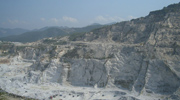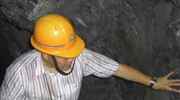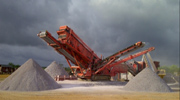 We are specialized in the supply of industrial minerals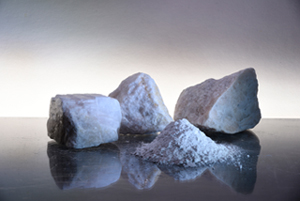 Steinbock Minerals Ltd is a Switzerland based trading company founded in 1989.
Steinbock Minerals was one of the first foreign owned mining companies in China and by 1995 had become the largest trader of refractory bauxite.
The company is involved in the mining, processing and international shipping and trade of industrial minerals including - but not limited to - anthracite, bauxite, barite (drilling, chemical and paint grades), magnesia (caustic clacined, dead burned, fused magnesias), ilmenite, fluorspar, chlorite, talc, marble and coal.
The total volume of industrial minerals handled by Steinbock Minerals has averaged well over 0.5 million MT per annum in the last five years.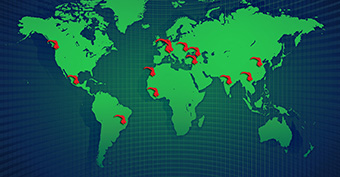 For all worldwide shipping activities, Steinbock Minerals closely cooperates with its logistics partner Yasheya Ltd, Hong Kong. Both Steinbock and Yasheya specialize in ocean shipping and container transportation for industrial minerals (bulk and big bags).
Since the early 90s, the companies have been providing worldwide multimodal logistics solutions with a special focus on Asia, Africa, North/South America and Europe.
Steinbock Minerals has branches in Asia, Europe and Africa. These include: Shenzhen/Tianjin/Zhanjiang (China)
Krakow/Stettin (Poland)
Revuca (Slovakia)
Frankfurt (Germany)
Graz/Vienna (Austria)
Monrovia (Liberia)
Agadir/Marrakech (Morocco)
Senior management
Abel Coplet - CEO
Abel, born 1966, French citizen, graduated from Princeton University in 1989 and from Berlin Technical University in 1993, majoring in architecture and engineering. His later focus was in the development of commercial and technical buildings, hospitals, high rises, airports and railway stations.
Since 2003, Abel has been the CEO of Steinbock Minerals Ltd., Switzerland, which has specialized in the supply of industrial minerals.
Abel is a member of the Board of Directors of a number of companies involved in shipping and sourcing industrial minerals and has been in charge of integrating all companies within Goldenboat Holding. Abel is responsible for running day-to-day operations and technology development at Goldenboat Holding. One of the most prominent developments has been Inplan MOS, an innovative logistics and accounting software which is being implemented at the group level.
Abel lives in Switzerland and speaks French, German and English.
Andrzej Markiewicz - CFO

Andrzej, born 1961, Swiss citizen is the Group CFO of Goldenboat Holding and its affiliated companies. He joined the company in 2016.
Before joining our company Andrzej has held various management positions in finance and controlling with top tier companies such as Linde, MAN, ABB, Alstom and United Technologies Corporation.
Andrzej holds a degree from the Lorange Institute of Business Zurich a member of China Europe International Business School (CEIBS)
Andrzej Markiewicz speaks Polish, German, English and Russian.
David Coplet - GM

David, born 1968, studied management and international logistics at Boston University with a minor in Geology and Chinese. David moved to China in 1989 and started working with C-E Minerals (Imerys Group) building GSM Guizhou Star Minerals, a refractory grade bauxite plant which is still in operation today. GSM was the first foreign owned minerals mining and processing plant in China.
In joint cooperation with Cargill Shipping, David managed to turn Steinbock and Yasheya into one of the largest minerals shipping operators on the China to Europe route.
David is in charge of global strategic development and logistics.
David lives in Switzerland and speaks French, German, English, Italian and Chinese.